Rigorous analysis | Sound judgment | Practical advice
Through the portfolio of management consulting services we offer, we are committed to working with you from initial insight to impactful execution. We secure external financial resources through our grant services, building a case for your initiative on solid research and compelling metrics. Our strategic planning, executive coaching, and project management services align organizational direction and team efforts. Our business management consulting focuses on building organizational capacities for operations. As a result, our clients experience operational improvement, sustainable growth, and financial stability long after our engagement concludes.

Grant Services
Our grant services go beyond proposal writing. We conduct thorough background research on potential funding prospects to ensure alignment with your goals. Then, we craft compelling proposals that resonate with grantors, including foundations, corporate philanthropies, and state and federal competitions. Post-award, our project management expertise ensures that grant funds are reported accurately for maximum impact and compliance, bolstering your reputation among funders.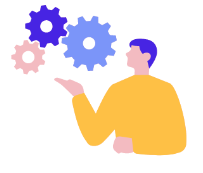 Strategic Planning, Coaching, and Project Management.
As a family-owned firm, we bring a personal touch to Strategic Planning, Coaching, & Project Management. We're dedicated to aligning your organization's vision with actionable steps that drive meaningful impact, regardless of your sector. Our strategic planning sessions are designed to set clear, achievable objectives. Through executive coaching, we empower your leadership for effective decision-making. Our project management expertise ensures your projects stay on time and within budget, contributing to sustainable growth and potential job creation.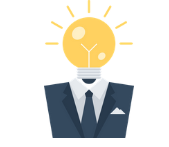 Consulting
We bring a personalized approach to operational excellence and logistics. Whether you're a nonprofit or a corporate entity, our Consulting services are designed to streamline your operations and logistics for sustainable growth. We leverage data-driven insights to identify efficiencies in supply chain management and offer tailored solutions that align with your unique objectives. Our focus isn't just on cutting costs; it's about optimizing your operations and logistics to foster innovation, enhance productivity, and create opportunities for growth and job creation.
Challenges are just opportunities in disguise.