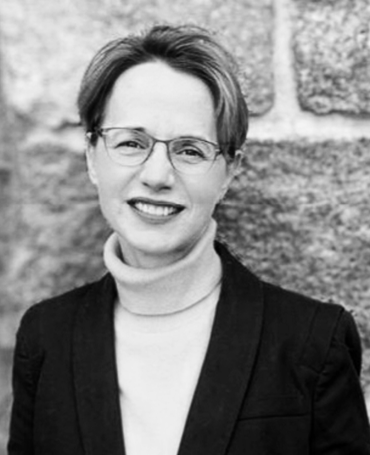 Paula De Santiago's career has focused on strengthening learning ecosystems on three continents. She draws on experience as a results-oriented researcher, policy maker, and educator to reignite workplace training and reimagine learning spaces.
The portfolio of initiatives Paula has led center on the effectiveness of strategic investments in human potential. Clients in private industry, government agencies, and preK-20 education have turned to her for guidance on how to improve processes, strengthen outcomes, and direct resources.
A trained evaluator comfortable with qualitative and quantitative research approaches, Paula has spearheaded projects on behalf of organizations including Habitat For Humanity International, the National Oceanic & Atmospheric Association, PBS, and the US Department of Education.
Trusted for her objectivity and her ability to distill the signal from the noise, Paula advised lawmakers in both chambers of the Rhode Island General Assembly, oversaw state and national accreditation activities at Boston College's Lynch School of Education, served as the Associate Commissioner for Postsecondary Education in Rhode Island, and directed research initiatives at a private consulting firm. She actively shaped public policy through her service as an executive board member on the National Conference of State Legislatures, as an Associate with the National Center for Public Policy and Higher Education, and as an elected school board member. Paula has taught at Harvard University, Brown University, and Old Dominion University, and currently serves as an adjunct instructor at Stonehill College, where she teaches research methods. In addition, she has taught in public schools in Japan and India.
A U.S. Fulbright-Nehru Scholar and Bicentennial Swedish-American Scholar, Paula holds a Bachelor's degree from Mount Holyoke College, a Master's degree from the Newhouse School of Communications at Syracuse University, a doctoral degree from the Harvard Graduate School of Education, and a postgraduate certificate in International Higher Education from Boston College.
We help ensure that our clients and their workforces
innovate and improve to meet new demands.