Lessons from the LEGO Group.
Virginia is for lovers, as the Commonwealth's iconic slogan indicates. The LEGO Group certainly thought highly enough of the Old Dominion to select it as the site of its US-based manufacturing hub. In this post, we will pose the simple question, why Virginia?
According to LEGO's CEO Niels B. Christiansen, the company's decision about the location came down to three factors:
"a skilled workforce, support for high-quality manufacturers, and great transport links."
Let's unpack this statement, and take a closer look at the workforce, financial incentives from the state (our interpretation of "support") for manufacturers, and transportation infrastructure in Virginia, to understand why LEGO fell in love with the Commonwealth.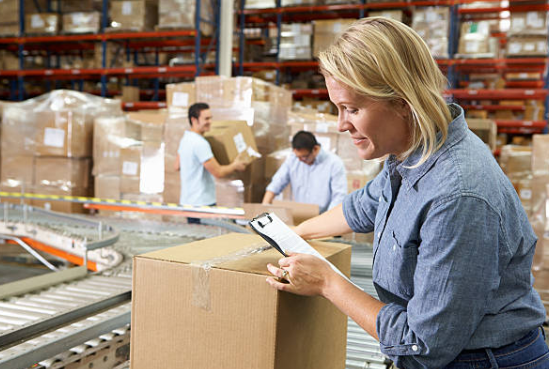 First off, Virginia boasts a strong existing workforce, as well as a solid education pipeline. A right-to-work state, the Old Dominion consistently emerges at the top of annual rankings for its labor pool, and Chesterfield County, where LEGO will build its facility, contributes to that reputation. According to the county, its labor pool is vast and deep, with more than 186,000 workers within county lines and a regional draw of almost 672,000 workers. Virginia is not among the states known for powerful workforce training engines (e.g., Georgina, Louisiana, Kentucky), but makes strategic use of the military, a source of well-trained labor. Each year, thousands of young people, many with school-aged children, leave area Army, Navy, and Air Force bases for civilian jobs in the region. And why should they leave? Virginia's K-12 education system typically ranks in the nation's top tier and is especially competitive with regard to STEM and technology preparation, the lifeblood of innovation. The Commonwealth's public higher education system includes outstanding institutions with national reputations like the University of Virginia and the College of William and Mary.
Second, although Virginia is not as well recognized as other southern states (e.g., Tennessee, North Carolina) for either the economic incentive packages it offers or its manufacturing base, its standing ranks well nationally. According to the Virginia Manufacturing Association, the Commonwealth steadily gained manufacturing jobs during the pandemic and its overall manufacturing competitiveness now places the Commonwealth in the top 10 states. Strengthening Virginia's hand is a slate of state-funded programs that are made even stronger by a legislative commission, the Major Employment and Investment (MEI) Commission, established in 2009 (and revamped in 2015 and 2017) to review and grant preliminary approval of high price tag incentive packages. For the LEGO Group, the MEI Commission approved a custom performance grant of $56 million (subject to LEGO's meeting investment and job creation targets) and $19 million in site development funds. A new workforce development initiative managed by the Virginia Economic Development Partnership (VDEP), the Virginia Talent Accelerator Program, will provide the LEGO Group with customized recruitment and training services. Other manufacturers may follow the LEGO Group's path to the Old Dominion. According to VDEP, half of its pipeline centers on manufacturing projects.
Finally, contrary to the LEGO Group's overly complimentary assertion, Virginia's transportation infrastructure is only so so, but there is evidence that it is on an upward trend. Chronic problems with its surface transportation are being addressed through improvements to the Hampton-Roads Bridge Tunnel and I-64, to be completed in November 2025. These improvements will increase capacity, ease congestion, and enhance travel time reliability along a ten-mile stretch of road. For manufacturers, the bridge tunnel project is critical because of its proximity to the Port of Virginia, the fifth largest in the nation. The Port includes up to four deep water marine terminals, an upriver terminal, and an inland intermodal terminal. When dredging is complete in 2024, the Port will again be the deepest port on the US East Coast. In addition to serving as a gateway to international markets, the Port is within a day's (truck) drive of nearly two-thirds of the U.S. population, and its connections to the Norfolk Southern and CSX railways provide access to population centers in the Midwest and further west.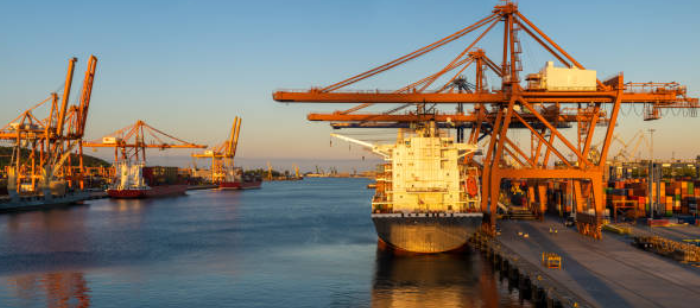 So, the LEGO Group is spot on in its assessment that Virginia brings the company a skilled workforce, support for high-quality manufacturers, and great transport links. Hard to know which of these factors, if any, represented a tipping point, since offers from other states also played a key role in the company's decision. If Borderland Partners had to guess, we would say the combination of the economic incentive, which was large for a consumer goods manufacturer, coupled with the transportation improvements, which will come online around the same time as LEGO's new plant begins operations, sealed the deal.
Does this mean that other states need only copy Virginia's incentive package to emulate its success in attracting global manufacturers? The short answer is, no. Even as the LEGO Group starts construction in Chesterfield County, it is expanding its efforts in Mexico. The LEGO Group's decision to reinvest in Mexico illustrates that states face another source of competition as they seek to lure manufacturers. We will take a look at the competition originating south of the US border in our next blog, again using LEGO as a point of departure.