Lessons from LEGO.
The LEGO Group may love Virginia, but it also refuses to break up with its existing plant south of the US border. Even as the world's beloved toy maker announced its intention to locate its newest manufacturing plant in Chesterfield County, the company indicated that it planned to expand its Monterrey, Mexico, facility. To explain its decision to establish a presence in Virginia, the LEGO Group pointed to the Commonwealth's workforce, incentives for manufacturing, and access to transportation. What do these features look like in Monterrey, and what additional considerations might LEGO have taken into account before it decided to invest an additional $507 million in its Mexican operations?
First, some context. Back in 2006, the LEGO Group closed its US production facility in Enfield, Connecticut, and relocated to Mexico. At first, it manufactured its well-known plastic bricks at a facility in Juarez, Chihuahua, but it did not take long for the LEGO Group to identify problems related to production and distribution. Within three years, it moved its operations to a larger facility in the municipality of Cienega de Flores, near Monterrey, the capital of the neighboring state, Nuevo Leon. The company has remained in Monterrey since 2009.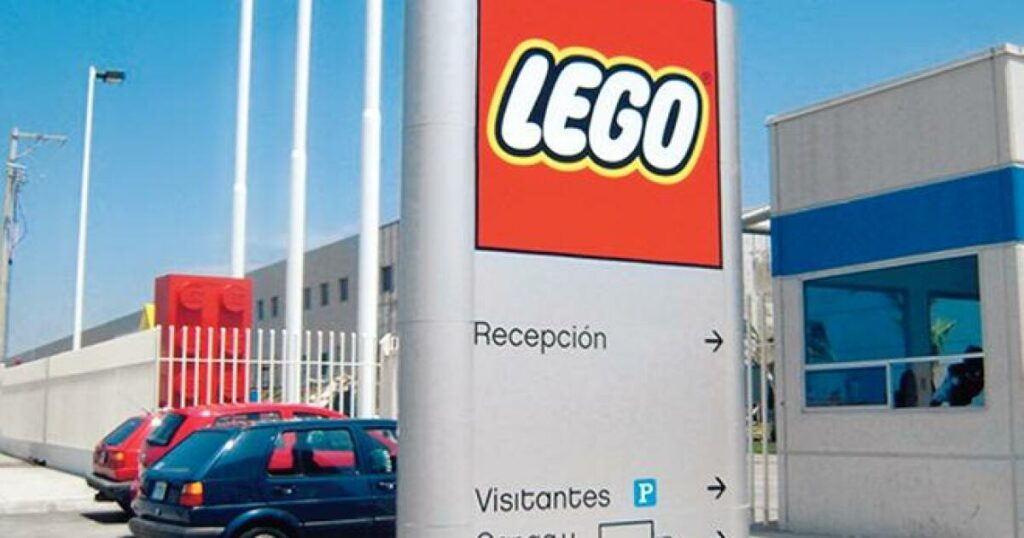 Just like we did for Virginia, let's take a quick look at Monterrey's workforce, incentives for manufacturing, and access to transportation, to see why LEGO likes this location so much.
First, in terms of its workforce, the manufacturing labor pool in and around the capital of Nuevo Leon is robust. More than 1 million people call Monterrey home, and 63,000 workers rely on manufacturing for their employment. Even though Mexico does not rate well overall on international education assessments, about one in four residents of Monterrey have earned a bachelors degree, a rate considerably higher than that of the country as a whole.
Second, in terms of economic incentives for manufacturing, Mexico has provided incentives to US manufacturers for more than a half century. In 2006, the Mexican government integrated two existing incentive programs, forming the IMMEX Program, which provides an array of economic benefits for manufacturers. Among these, IMMEX allows foreign companies to partner with Mexican entities to import materials tax-free for assembly, provided that they export a portion of the finished products back out of Mexico.
The IMMEX Program helps explain why manufacturing has become the backbone of Mexico's economy, representing more than 18% of the country's gross domestic product, as well as acting as a beacon for foreign investments. Nuevo Leon, for example, houses more than 120 industrial parks. This means that the LEGO Group counts other Fortune 100 companies such as Siemens, Daimler, and General Electric as its neighbors.
Third, in terms of transportation, Monterrey offers the LEGO Group an enviable array of options. Monterrey lies within 150 miles of the US border with Texas, which claims the highest number of total rail miles in the US (10,460 miles) and witnesses the second highest number of freight railroads (54) crossing state borders on a daily basis. Fewer than 200 miles separate Monterrey from two foreign trade zone powerhouses: the Ports of Laredo and Brownsville, TX.
The LEGO Group's current expansion represents the third time over a dozen years that it has increased its footprint in Monterrey. According to the company, the new facility in Monterrey will include an automated warehouse system, processing, and additional molding machines that allow the plant to surpass its production capacity of around 90 million elements per day. At 33,850 m², the manufacturing plant in Monterrey is the company's largest facility in the world, with more than 5,000 employees to date.
Although our blogging has focused on toy-making, the LEGO Group's decision to move forward in Virginia and hold tight in Monterrey points to a new kind of mental calculus and applies whether the product is automobiles, electronics, or textiles. Simply put, states hoping to attract new manufacturing plants can no longer look at the lower 48 to craft attractive plans made of tax incentives, workforce training programs, and repaved roads.
In their planning and pitches to manufacturers, states must be able to distinguish and optimize their locations, given solid knowledge of how their profile complements existing or anticipated Mexican operations. As always, Borderland Partners LLC stands ready to provide that intelligence.