Manufacturers in the United States are contemplating an upswing in business not seen in decades. Billions of dollars flowing to projects courtesy of the Bipartisan Infrastructure Law, CHIPS and Science Act, and Inflation Reduction Act point to increasing demand for new technologies such as chips and solar panels, as well as for the traditional building blocks of concrete and steel. But with this surge in growth comes a recognition that the manufacturing workforce is not up to the challenge.
As the Manufacturing Institute points out, manufactures struggle to hire workers. This is partially due to perception: Manufacturing ranks low among prospective job candidates as a preferred career option. Also influencing hiring difficulties is the fact that the nature of work has changed in manufacturing, which means that the skill sets required have changed, as well.
A full-throttle strategy to bolster the manufacturing talent pipeline includes attention to the barriers that limit access to employment. Barriers can take the shape of degree requirements, which can exclude up to 70 million workers. Along with considering the skills necessary for a job, manufacturers can consider their compensation, promotion, retention, and reskilling, as internal positions inevitably evolve to keep pace with changes in external conditions.
Some manufacturers are ahead of the curve in terms of creating environments where workers without a college degree can thrive, an action that sends positive reverberations throughout an organization.
Ten manufacturers feature prominently among the top corporations profiled in the American Opportunity Index, an initiative headquartered at Harvard Business School that measures how well major employers foster economic mobility for workers who do not hold college degrees. The Index assesses the 250 largest U.S. public companies, based on the real-world experience of more than three million of their employees. That is, its rankings are based on an analysis of worker outcomes, not on corporate policies or practices. Compiled through inspections of career histories, job postings, and salary sources, the Index studies the progress made by workers without a degree.
The manufacturers that appear among the top 50 U.S. corporations include:
Machinery and Equipment Manufacturing — Honeywell International (#46 overall)
Materials and Chemicals Manufacturing – International Paper (#9), Nucor (#21), Sherwin-Williams (#34), PPG Industries (#44)
Technology Manufacturing– Cisco Systems (#3), Intel (#20), Stryker (#35), Applied Materials (#37), Qualcomm (#41)
Let's take a closer look at the features that help set these manufacturers apart, by focusing on Nucor.
According to the American Opportunity Index, Nucor, "North America's most diversified steel and steel products company," is distinguished by the way it serves as a "career launchpad" for its workers who lack a degree. Nucor is among the firms with the best track record of hiring workers without experience, training them, and preparing them to move on to higher-level positions elsewhere.
This characteristic can be seen in Nucor's Talent Academy. To increase its pool of maintenance workers, Nucor established the Nucor Talent Academy in 2014. In partnership with Shelton State Community College, Nucor offers its employees the chance to get paid to earn an Associates degree in electrical technology, a three-year program. In addition to an hourly wage for on-the-job training and in-class study, Nucor covers the cost of tuition, fees, housing, and travel to and from Tuscaloosa, AL, for participants, who must maintain a 3.0 average.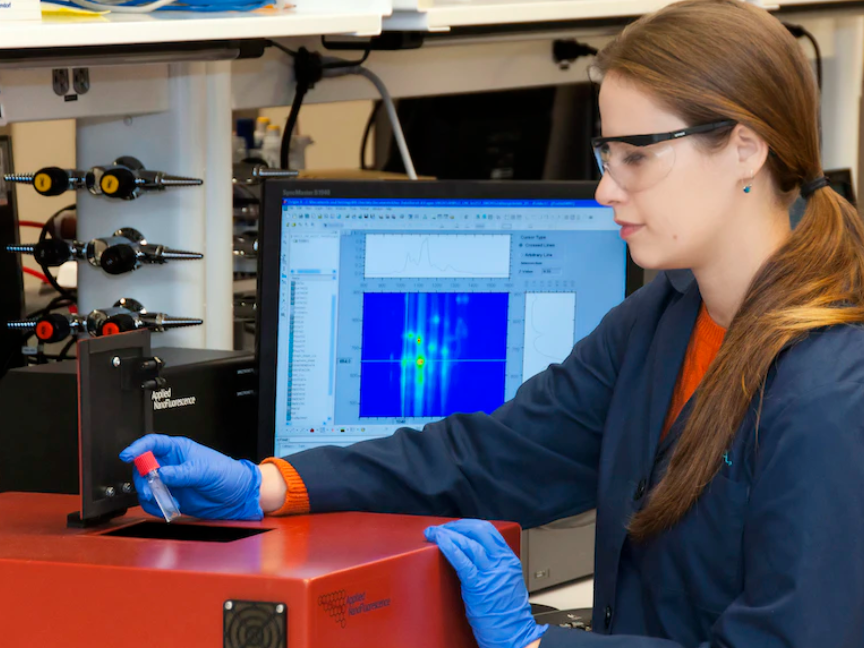 As the creators of the American Opportunity Index indicate, manufacturers, like all employers, create the conditions for their workers to flourish. For non-degreed workers, where they are employed matters. Through specific actions taken at different points of an employee's career, employers like Nucor provide opportunities for workers without degrees to earn almost 2.5 times more than their peers in the same roles at different companies. This happens through hiring practices that consider skills as well as more traditional credentials, promotions that take place quicker, and support that allows workers to grow through training and formal education.