The recent surge in US manufacturing stems from two sources, one unanticipated, the other strategic in nature. Covid-19 forced boards of directors and CEOs to rethink the offshoring practices that relied on mostly Asian plants and workers. Then, last year's CHIPS and Science Act and Bipartisan Infrastructure Law came along, creating incentives for investing in US operations.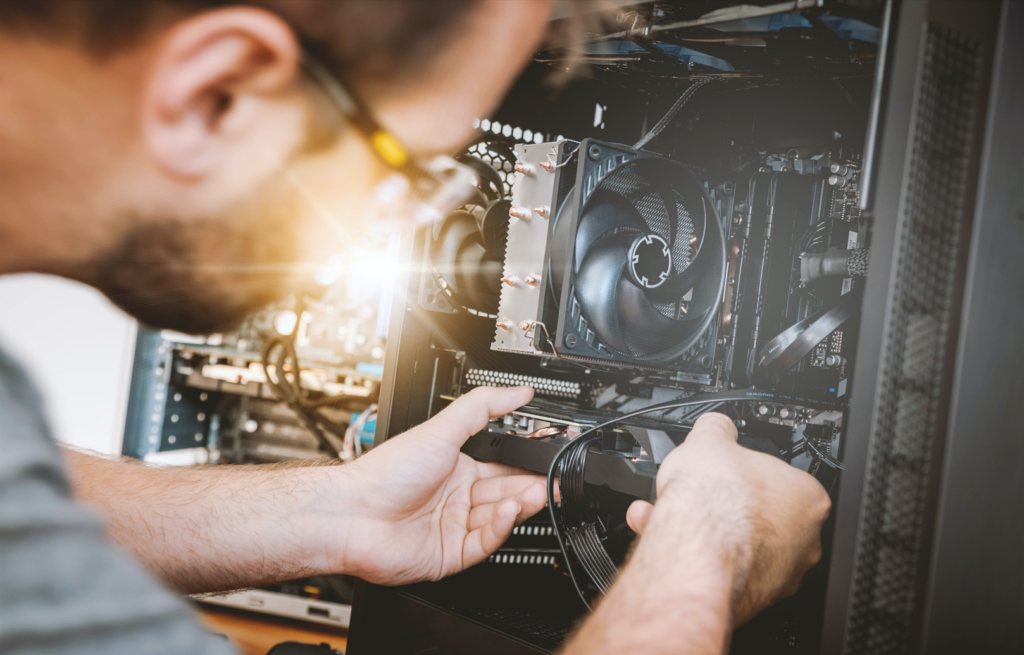 The restrengthening of US manufacturing, especially in chips and other areas of advanced manufacturing, cannot take place without focused attention on its workforce. To operate plants, entry- and mid-level technicians will need to be trained and hired, while employees with bachelors and advanced degrees will be needed to conduct the research that leads to better materials and wider applications. Although in the near future, companies will create their own certificate programs to train and reskill their workers, at the present time, the solution for preparing the next generation of workers lies with community and technical colleges, and state and private colleges and universities.
How will traditional postsecondary institutions allow the ambitions embedded in the federal acts to become real? The best place to look is the example offered by Intel and Ohio. In January 2022, Intel announced its intention to spend $20 billion on a "mega-site" capable of hosting up to eight chip fabs, located just outside Columbus, Ohio. The company claimed the investment will create 3,000 Intel jobs and 7,000 construction jobs over the course of the build, and support tens of thousands of additional, local long-term jobs. To build a talent and research pipeline, the company pledged to spend an additional $100 million on regional partnerships with educational institutions.
In September 2022, Intel announced the first phase of funding for its Ohio Semiconductor Education and Research Program. During this first phase, Intel directed $17.7 million to fund eight proposals from a mix of Ohio institutions and collaborators, with the goal of developing semiconductor-focused education and workforce programs.
Let's take a closer look at a couple of those partnerships.
First, here is one targeting workers with entry-level skills. Led by Columbus State Community College and the Ohio Association of Community Colleges, the Ohio Semiconductor Collaboration Network received $2.8 million to develop two-year pathways to semiconductor technician work. The main activities will include adding semiconductor-specific courses and equipment to existing electrical engineering and advanced manufacturing programs. These efforts are meant to ensure that content is aligned across the state's community colleges, assuring that students coming out of different institutions all possess a common set of knowledge and skills to satisfy entry job requirements for semiconductor technicians. This represents a solid strategy for Intel. The last thing the company needs is to fund a variety of community college initiatives, even solid ones, that generate too much variation in student outcomes. A bonus is that another of the Network's activities is to create a coordinated vision to raise $100 million in public and private sector grants and philanthropic gifts. This relieves the pressure from Intel to be the single source of financial support for chip manufacturing career education in the state.
In terms of supporting advanced workforce positions, Intel also directed $3 million over a three-year period to support a collaboration headquartered at the Ohio State University's Institute for Materials Research. The Center for Advanced Semiconductor Fabrication Research and Education (CAFE) involves 10 colleges and universities, public and private. This multi-institutional research and education center focuses on research for graduate and undergraduate students by providing an experiential learning environment to advance the state of semiconductor fabrication for next-generation device technologies. In addition to funding research, the initiative supports three experiential programs. Graduate Research Assistants (GRAs) will work within CAFE research projects and also mentor students participating in the Research Experience Undergraduate (REU) program. REUs, in turn, will receive a stipend to conduct research during the academic year or summer session. Both graduate and undergraduate students are eligible to participate in the Manufacturing Internship Opportunity (MIO) program, which provides paid experience at Intel fabs and labs during the summer.
Ohio State is cooperating with several partners, including the National GEM Consortium, which strives to increase the participation of underrepresented groups at the master's and doctoral levels in engineering and science. The Ohio 5-OSU Summer Undergraduate Research Experience (Ohio 5-OSU SURE) program will recruit and place up to three undergraduate interns in the summer (at least for 2023).
These Intel-funded initiatives (and the six other education partnerships in Ohio) represent the first wave in US manufacturing megaprojects, and are still in their early stages. With funding for the CHIPS Act expected to flow in the near future, others will soon follow. The Ohio-based projects raise questions about the "guardrails" protecting taxpayers that apply to public-private projects.
For example, although these Intel-funded projects involve public postsecondary institutions and millions of dollars, there are scant details about what, exactly, is underway. With regard to the community college-led project, it appears as if Intel funds will be used to help redesign existing academic programs. Yet the steering committee responsible for this refashioning, the Ohio Semiconductor Collaboration Network Steering Committee, has not publicly posted the proposal, plan, or details of its governing structure, nor has it shared the minutes from its meetings. In a parallel way, OSU's CAFÉ project is spare in describing everything but the research agendas and publications of participating faculty. Does Year 1 only provide three slots for undergraduates to participate in summer research?
The public has legitimate interest in how such corporate-education partnerships unfold. Ohio, for example, put into place $2 billion in tax incentives to attract Intel, and similar projects in other states will involve significant concessions for manufacturers. In each situation, new partnerships will have to grapple with more than figuring out the best ways to bolster the local workforce. Ideally, they will also have to create oversight structures that allow for transparency and accountability in decision-making and expenditures, and then put into place a communication strategy to share that information.
As a company dedicated to innovation and improvement at scale, Borderland Partners will continue to monitor the evolving landscapes of these extraordinary public-private, next generation manufacturing initiatives.