Global Leadership Profile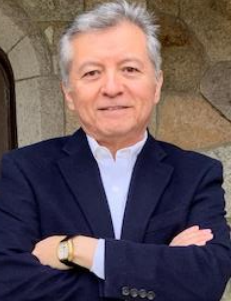 MARCELINO DE SANTIAGO excels at anticipating and confronting the complex challenges and threats facing global companies, by taking a holistic approach to developing strategies, then translating them into tactics that work. A visionary change leader, De Santiago knows that the financial strength he elicits in organizations reflects his strategic blending of persuasion, influence, and consensus building, coupled with mentoring and coaching direct reports and teams. He prioritizes creating and refining organizational policies and structures, since they serve as the backbone for culture, morale, and productivity in diverse settings.
Currently the President and COO of Hope Global Corporation, a privately held, family-owned global manufacturing firm, De Santiago reports directly to the company's Chairman and oversees sales and operations spanning four continents. De Santiago's recent successes include introducing Manufacturing 4.0, a sweeping transformation of the company's production system that increased efficiency and reduced the cost of quality. Under De Santiago's leadership, the company integrated EDI systems to cover supplier demand and sales orders. Despite global upheavals that rocked manufacturing, De Santiago's direct involvement in sales has resulted in expanded revenues in Europe, Asia, and North America, while offsetting rampant material price increases.
De Santiago's prior experiences include P&L responsibility ranging from $300 million to $800 million annually. As Vice President of Global Operations at the Rogers Corporation, De Santiago saved the company $7 million over the course of 15 months, of which $3.5 million in savings was derived from his introduction of robotics and laser systems in global production lines. While Vice President of Power Electric Systems in North America for Valeo Corporation, De Santiago led sales and marketing operations as well as contract negotiations, efforts that secured key partnerships with clients including GMC, Toyota, Volkswagen, Hyundai, Chrysler, Ford, and Nissan. De Santiago's earlier career path was marked by steady increases in responsibility in other Fortune 500 companies, such as Caterpillar, Black and Decker, and Johnson Controls.
De Santiago chairs and co-founded Borderland Partners LLC, a management consulting firm. He earned two Master's degrees from the Colorado School of Mines, in Economics and in Engineering. He holds a bachelor's degree in Metallurgy from Chihuahua University. Bilingual in Spanish and English, De Santiago also speaks Portuguese.
We help ensure that our clients and their workforces
innovate and improve to meet new demands.